Riot Squad PUNX Guava, Passionfruit & Pineapple 50ML
Next

Mango Pineapple by Only E-liquids 50ml
Previous

RELX Pod Hawaiian Sunshine 2 Pack
Hawaiian Sunshine 1.9ml Pod Pro by RELX is a mouth wateringly fresh blend of Pineapple and Mint, Perfect for a hot summer's day! Containing 1.8mg of nicotine salt e-liquid in a handy snap in pod. Convenience at its finest! Compatible with the RELX Essential Vape Device Kit and compatible with the RELX Infinity Vape Device Kit. Roughly 650 puffs from each pod, they will easily see through a day or two! RELX is an innovative and fast-growing manufacturer of vaping hardware. Launched in 2017, RELX exploded on to the market with the sleek and slender RELX Classic Vape Pod Kit. With an array of flavours and a truly satisfying vaping experience, it's no shock they really took off! RELX is highly committed to product quality control, user reliability and satisfaction and of course, truly tasty flavours! This really shines through with the products they've launched to date. RELX pods are designed to create the ultimate vaping experience for adult smokers, featuring a maze-like internal structure to help prevent any leakage, even if being transported on a flight.
2x RELX Pro Pods

Non-Refillable Pods

1.9ml of E-liquid in a sealed pod

1.8mg nicotine salt

60

%

VG / 40

%

PG

Compatible with RELX Essential Device

Compatible with RELX Infinity Device

Made in China
More Information

| | |
| --- | --- |
| Bottle Size | 1.9ml (POD) |
DELIVERY SUMMARY
Spend Over £20 on products to qualify for FREE DHL Standard Delivery. (1-2 days). Orders placed before 4:30pm (Monday-Friday) are dispatched from our warehouse the same day, subject to security checks and stock availability. Orders placed after 4:30pm on weekdays are processed the following working day. Orders placed after 4:30pm on Fridays will be processed the following Monday. Orders placed on BANK HOLIDAYS will be processed the next working day. Saturday delivery is available if placed on Friday before 12pm – Please ensure you select Saturday Delivery. Overseas Delivery - It is your responsibility as the customer purchasing goods from our Site to ensure that the goods you are purchasing are permitted in your country and not prohibited.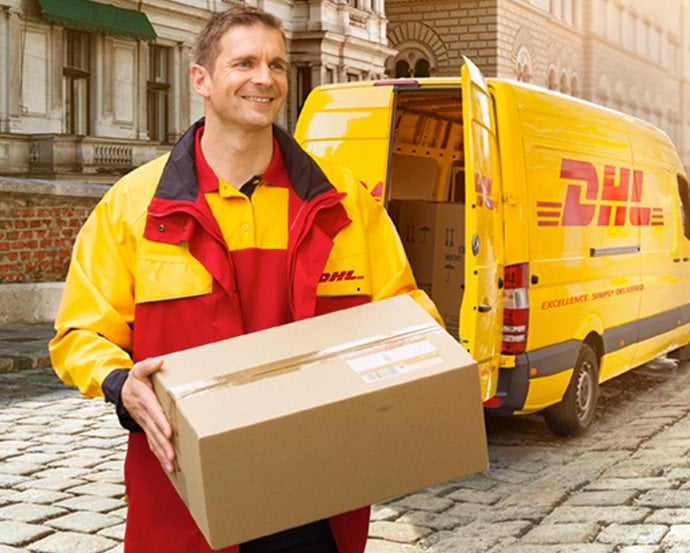 UK DELIVERY CHARGES

FREE over £20.00
DHL Standard - Delivery
(within 1-2 days)
Same Day Shipping On Orders BEFORE 4:30pm - Excluding Weekends

£3.95 - DHL Next Day
Delivery (Mon - Fri)
(1 day)
Same Day Shipping On Orders BEFORE 4:30pm - Excluding Weekends

£10 - DHL Express
Next Business Day Delivery by 2pm
(On Orders BEFORE 2pm)
Same Day Shipping On Orders BEFORE 4:30pm - Excluding Weekends

£9.00 - Sat Del
Saturday Delivery
(On Orders BEFORE 2pm)
Saturday Delivery - On FRIDAY Orders BEFORE 2pm (Excludes Bank Holidays)
EU & INTERNATIONAL DELIVERY CHARGES

£15.00
Europe Delivery
(within 5-7 days)
Royal Mail Tracked 5 - 7 Days

£15.00
Rest of World Delivery
(within 7-14 DAYS)
Royal Mail Tracked 7 - 14 Days

The above delivery times are estimates only. We cannot accept a claim for loss unless at least:
- 15 working days for items posted in the UK
- 20 working days for items posted to Europe, or
- 25 working days for items to the rest of the world have passed since the item was due to be delivered.
These procedures are imposed by our delivery partners and must be followed in order to make a claim for loss. Should you have any questions about delivery please call 03300535566.
Click & Collect
CLICK & COLLECT
Click and Collect from either of our Stores is available at Checkout.
Once you have received your order confirmation via email, you will receive an SMS informing you that the order is ready to collect.
Collection hours for our Stores are:
East Barnet
Mon - Sat: 10:00 - 18:00 Sun: 10:00 - 17:00
Enfield
Mon - Sat: 10:00 - 17:45
Sun: Closed