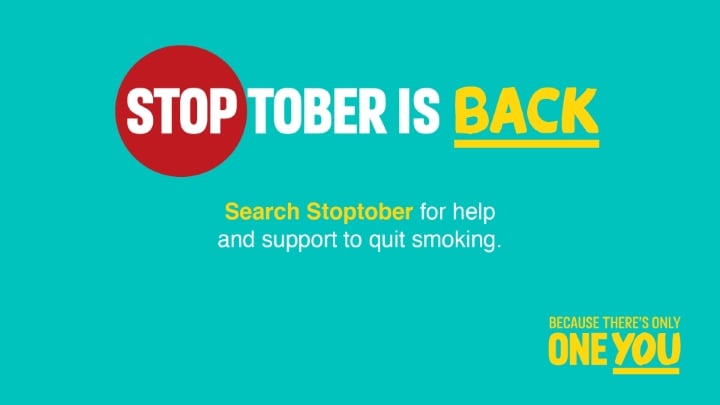 Quitting smoking sucks. We all know it, we've all experienced it and no matter who you are, it just sucks.
But with support from Stoptober and The Vape Co, you can make it!
Stoptober is the leading stop-smoking event in the UK, challenging current smokers to quit for 28 days.
Sound tough? With a wealth of resources and support provided by Stoptober themselves, smokers are 5 times more likely to stay off smoking for good if they succeed during the event!
Stoptober now recommends the use of e-cigarettes as a primary tool in combating smoking and nicotine addiction. Thanks to a wealth of overwhelmingly positive research and studies, it has been shown that vaping is an excellent tool for ditching cigarettes.
And we're supporting you this Stoptober! Each week, we'll be offering unique deals that let you get cracking with quitting! You'll find discounts on our e-liquids, devices and more as we help smokers kick a deadly habit.
Keep an eye on our Stoptober page on The Vape Co's website and our newsletters throughout October 2017 to get your hands on the best deals of the year!
Not only that, but if you know someone who is interested in vaping, our refer a friend system rewards them and you for choosing to shop with us!
Referred customers will receive a free Vape Co E-liquid on their first purchase, and you'll get 5% off after they've dropped into store!
You can stop in and get a face to face consultation with our staff, who will help you find exactly what you need!
Quitting smoking will increase your lifespan, improve your health and save you money! So there's no reason to not quit this Stoptober with The London Vape Co!