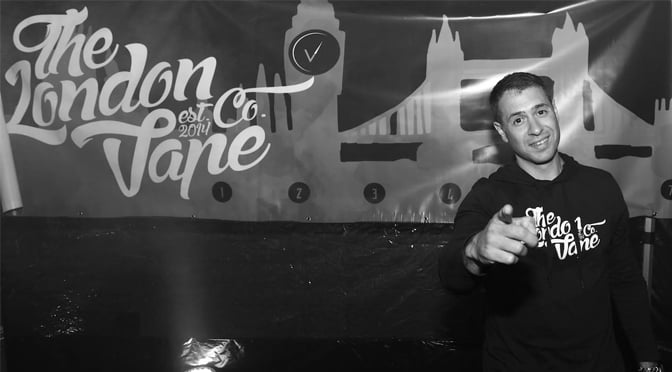 'Do you still have the dreams?'
Dr Seldvig's question fell on deaf ears, as his young patient sat quietly across from him, eyes fixated on the hard-wood floor. The doctor let the question hang momentarily, like the choking dust covering every section of the room, but was yet met with silence. He decided to take a different path.
'What about the words, William?' Seldvig pressed, 'Do you still hear them?'
William's tapping feet suddenly went still. He turned his head with exaggerated caution, staring fiercely at the doctor. The heavy bags under his eyes aged him terribly, and a network of bloodshot veins stained them a dark, sickly red.
'Every moment, of every day…even what little sleep I can get away with won't silence them'. William whispered, breathlessly.
'Please, make them stop. Make them stop, or I don't think I'll be able to control myself, doctor.'
There was something disconcerting about how William spoke, as he dug his nails into the arms of the chair, leaning forward intently.
'William, we've spoke about this' The doctor sighed, 'I need to know what the voices say! They could be of vital importance to your therapy!'
'No.' William said coldly. 'If you know, you can never forget'.
The doctor puffed out his chest, with a confident smile forming on his lips. 'I assure you, that's a risk I'm willing to take.'
'I warned you' William spoke.
****
Lieutenant Coderidge was the first to arrive at the hospital. The building was torn apart, with strange words and symbols etched into every wall. William was found dead in the doctor's office, still gripping tightly onto a torn piece of Seldvig's shirt, taken in a violent struggle.
His men were gather around the stairwell, listening intently to the ranting coming from the roof. Coderidge drew his revolver and kicked the door open.
Dr Seldvig paced on the rooftop, a bloodied letter opener gripped firmly in his hand. As the police entered, weapons pointed in his direction, he stepped back to the edge, hovering dangerously above the deadly drop. Coderidge moved forward, left hand extended reassuringly, while his pistol was held closely by his right.
'Okay Doctor, that's enough now, we don't want to hurt anyone else now, do we?' Coderidge said, slowly walking towards the doctor.
'No, NO!' Seldvig screamed, virtually frothing at the mouth. 'It's time, don't you see, IT'S TIME!'
'Time for what Doctor?' the lieutenant asked, movingly slowly closer.
Seldvig looked down, and saw the Coderidge's hand straddling his weapon, and offered him a cruel smile.
He stepped off the roof, arms extended as the sudden weightlessness overcame him. As he fell, he revealed the final piece of the puzzle to the lieutenant, who hopelessly ran to his aid.
'ITS TIME TO MEET THE STAFF!'
It's that time again Vape Co blog readers, wherever you may be. This time, the bell tolls for the man who keeps us from the poorhouse and in the job. Our boss, god emperor of mankind and CEO of the London Vape Company: Anthony (Ihaveagreatideus Hearmeoutus)
Yep, time for me to lose my job!
Name: Anthony
Habitat: The Golden Throne (Dubai, sometimes)
Diet: Lean protein, activated nuts and other garbage.
Role: THE BOSS
Anthony was born off the west coast of Olympus, kicked out for being too Greek to handle. After inventing the hamburger, the toilet and the American Gold standard, Anthony personally ended the cold war.
Anthony ensures his employees remain fit and healthy, with his patented 'exercise or else' gym sessions (his lordship wants to remind his followers that they are not so called 'murder gyms' as has been stated by the treacherous enemies of the state).
During his free time, Anthony seeks the means and methods to unite a broken industry, whether they want to be united or not. Anthony's programme to develop nuclear power is the best in the world, and, despite what our devilish foes say, is certainly not a cover for developing intercontinental ballistic missiles. HOW FOOLISH OF YOU TO THINK!
Anthony has been behind the greatest innovations of technology in every industry known to man, but, thanks to his humility, refuses to allow his name to be attached to such matters. You must, however, thank him each and every day or face re-education.
You may not know it, but Anthony has written and performed every number 1 hit for the last 20 years, and kindly allows talentless artists to perform his works of genius. Beyoncé owes much to our great leader, and we will continue to call her agent until we receive a response. TO DENY HIS WILL IS FUTILE, YOU GRAMMY WINNING TRAITOR. THAT BELONGS TO HIM!
How wonderful a life we lead, how glorious our noble work and how gracious a leader. Please join hands, and sing his noble song:
OH ANTHONY,
WE MARCH IN THE DIRECTION,
OF UNIFIED GLORIOUS PERFECTION,
OH ANTHONY,
WE SELL VAPING GOODS
BECAUSE YOU TELL US THAT WE SHOULD
UNDER THE THREAT OF RE-EDUCATION
OH ANTHONY,
WE'LL FIGHT FOR, DIE FOR YOU,
TO MAKE THE WORLD RIGHT FOR YOU,
OH ANTHONY,
WE WILL RID THE EARTH, OF SMOKING, WHICH IS VILE,
JUST PLEASE, FOR THE LOVE OF GOD, DON'T FIRE NIALL!