The Most Expensive Vape Juices Money Can Buy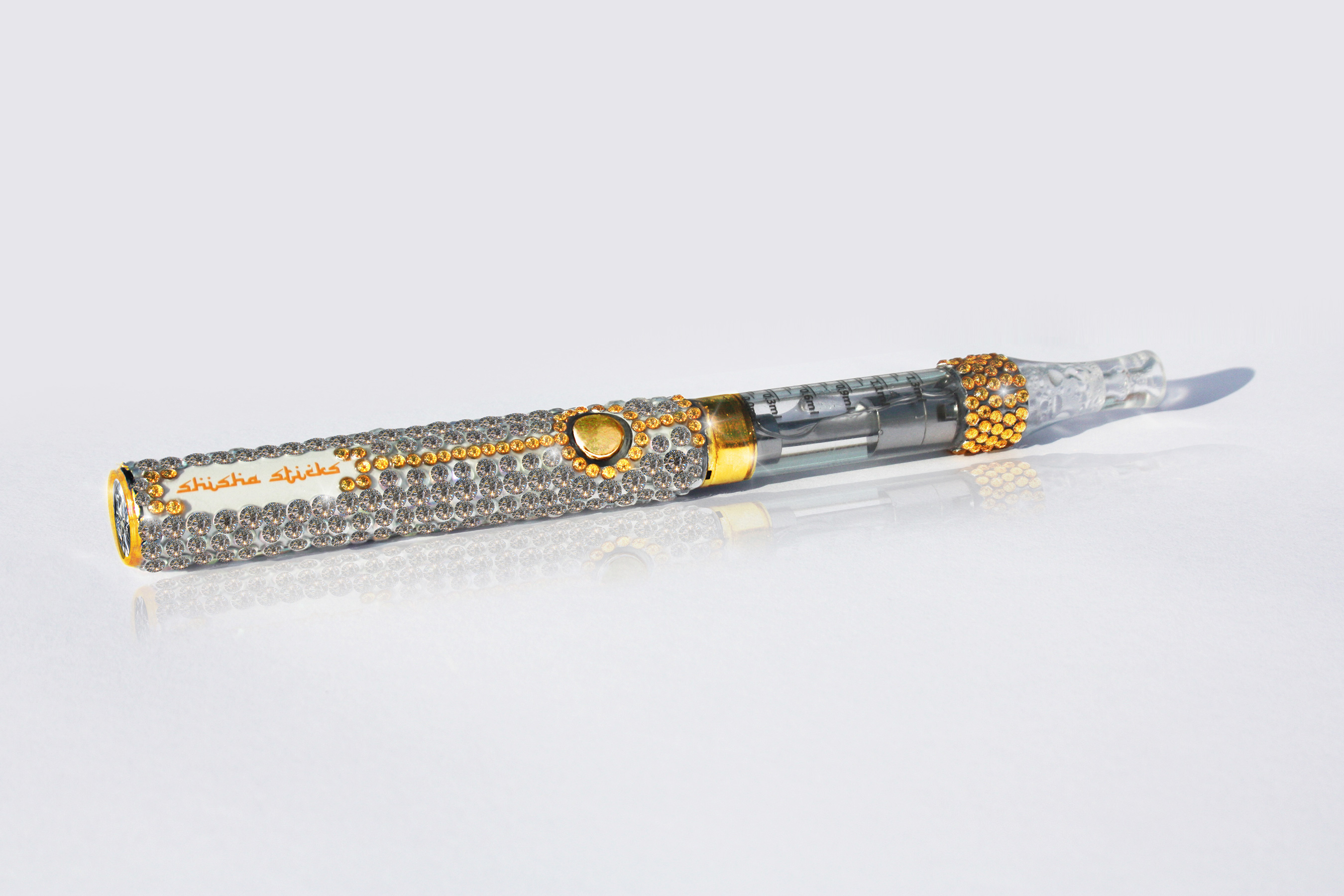 Vaping is fast becoming the most preferred way of smoking, a new and progressive hobby that has taken the world by storm. There are many ways to enjoy vaping, but at its core, it involves flavors of juices with pleasant aromas that don't come with unpleasant smells as traditional cigarettes do. The e-cigarette and vape market is now worth £10.92 / $15.04 billion and is expected to reach £29.2/ $40.25 billion in 2028, owing to increased uptake. As such, the number of vape juices is endless, with e-juice makers creating vibrant flavours and new tastes inspired by foods and drinks to satisfy the needs of the expanding vape market.
If you're just getting started with vaping, you may want to go for cheap vape juices. However, one ought to understand that e-juices significantly differ in terms of quality and safety. More affordable e-liquids are usually created with low-quality ingredients and may be detrimental to your health. For instance, many regular e-liquids have been found to contain diacetyl which poses a significant health risk in the long run.
The safety of your vaping experience depends on the quality of the e-liquid and the vaporizer. For the best vaping experience, you'll want to invest in premium juices and devices. The usual price range for premium e-liquids is between £14.5/$20 and £36.3/ $50 per 30ml, but there are certainly more expensive vape juices that go way above this price range. If you're thinking of investing in premium vape juices, here's an in-depth look at the most expensive vape juices money can buy.
What Makes Premium E-Liquids Better Than Regular Juices
While both regular and premium vape juices contain the same ingredients, i.e. PG, VG, optional nicotine and water-soluble flavours, there is a massive difference in quality and safety. Premium e-juices have a stable and consistent taste, rare flavours, and are much safer than regular juices-the reason they are so highly priced. Premium and regular juices differ in terms of:
Testing- Expensive e-liquids brands are tested by independent parties to ascertain quality and safety. Third-party labs are often contracted to taste expensive vape juices, leveraging quality control test methods such as gas chromatography-mass spectrometry (GC-MS). These tests come in handy to ensure maximum safety and traceability, not achieved in regular vape juice brands.
Flavourings and Ingredients- Premium vape juice brands use ingredients and flavourings not available in the local markets for DIYers. They combine high-quality ingredients and proprietary flavourings to create unique juices which justify their high price.
Standardised Manufacturing- The upper-echelon e-liquid manufacturing companies follow ISO (International Organization of Standardization) standards to create unique and world-class vape juices. What's more, premium juices are made in clean, ISO certified conditions to ensure safety, quality and efficiency.
Steeping and Method of Packaging- A premium e-juice is more expensive because of the packaging and steeping process. The glass bottles used are a lot more costly than the plastic ones used in regular e juices. The glass bottles also tend to have designer labels on them which can add to their price tag. Furthermore, some premium vape juices need time to steep in order to taste better; so these companies store them in certain conditions, which may raise the cost as well.
Key Differences between Premium and Regular E-Juices
| | |
| --- | --- |
| Premium E-Juices | Regular E-Juices |
| Consistent taste per bottle | Inconsistent tastes |
| Uses more exquisite packaging and labelling | Uses cheap packaging and labelling options such as plastics |
| Unique, accurate recipes | Generic recipes |
| Distinctive taste | Common tastes across brands |
| Proprietary flavourings (uniquely blended) | Impropriety ingredients and flavourings (can be concocted in DIY projects using off-the-shelf ingredients) |
| Made in small quantities (limited editions) | Made in mass production for widespread consumption |
| Unique, third-party testing | Minimal or no testing |
| Each bottle can be traced to their owners | No traceability per bottle |
| Hard to replicate | Easy for DIYers to clone since the ingredients and flavourings are available off-the-shelf. |

The Top Most Expensive E-Liquid Brands and Flavours
Indeed, the safety and quality of your vaping experience are highly dependent on using the right type of vape juice(s) as well as the quality of your vaping device. While any vape juice will provide you with a throat hit and create vapour based on the ingredients, premium e-juices are highly recommended for their quality, efficiency and, most importantly, safety. For the best vaping experience, go for expensive e juice brands. These juices certainly won't break the bank and will ensure you stay healthy while enjoying a world-class smoking experience-just the way you like it. This article highlights the top most expensive e juice brands and flavours.
Most Expensive E-Juice Brands
Founded in sunny Orange County, California, Cosmic Fog Vapours is an iconic premium vape brand that creates proprietary flavours that are exceptional and high-quality. The brand is well known for its premium e-liquids with unique flavours such as Chewberry, The Shocker, Milk & Honey, Kryp, Sour Berry and Tropical Splash (tangy passion fruits, fresh pineapples and oranges)
Cosmic Fog Vapours claims that its flavourists/mixers spend up to 10 months creating each flavour, combining their vast experience with dedicated research to find the best flavour combinations. The mixers test the flavours for weeks after their creation to ensure it's blended to perfection. What's more, the company contracts third-party testers to ascertain the quality and safety of their vape juices. Cosmic Fog Vapours juices cost up to £18/ $25 for a 30 ml bottle depending on the flavour, PG/VG ratio and nicotine concentration.
Based in California, US, Five Pawns create premium, bespoke e-juices using high-quality food-grade ingredients. Five Pawns takes e-juice manufacturing to a whole new level, manufacturing premium, bespoke e-liquids using only natural USP, food-grade ingredients including cocktail, dessert and coffee, and the best quality, pharmaceutical grade S-isomer tobacco-free nicotine- the purest form of nicotine. Five Pawns' perfectly blended unique flavours are made for the flavour connoisseur who is constantly seeking the best flavours. This company can blend any normal flavour into a mouthwatering, aromatic vape under strict manufacturing standards.
Five Pawns offer a myriad of complex flavours grouped in five main categories: sweet, bitter, salty, sour and savoury (umami). Their flavourings are extracted from premium ingredients sourced either in the US or internationally. Their premium vape juices are packed in very high-quality tube packaging (similar to premium liquors and wines) with well-inscribed labels, i.e. bottle number, batch and "born-on" date.
Their Orchard Blends premium fruit flavours are pretty popular among vape enthusiasts with a taste for fine flavours. Other great flavours include the Grandmaster, Castle Long and Black Flag Risen flavour base that are loved by many. Five Pawn's vape juices are in a class of their own, costing as much as £21/ $29 for a 30 ml bottle.
Pachamama is one of the most popular e-juice brands manufactured by Charlie's Chalk Dust. The brand has an excellent reputation for delivering terrifically revitalising fruity e-juices inspired by tropical fruits, including mango, pineapple, guava and papaya. The Pachamama e-juice flavours include award-winning e-liquids such as Blood Orange Banana Gooseberry, Strawberry Guava Jackfruit, Passion Fruit Raspberry, Fuji Apple Strawberry, Peach Papaya Coconut Cream, Mango Pitaya Pineapple, Huckleberry Pear Acai, Strawberry Guava Jackfruit and Passion Fruit Raspberry Yuzu, among others.
Pachamama is well-loved by fruit lovers owing to its authentic and refreshing fruity tastes. The tropical flavours pack a punch and will surely enchant your palates, especially if you're a flavour-leaning vaper. The all-fruity flavoured Pachamama e-liquids are packed in 60ml bottles, which costs about £14.5/ $20 or more depending on the flavour and nicotine concentration. While it's a premium brand, Pachamama luscious e-liquids are reasonably priced, making them one of the leading choices among fruit lovers that enjoy fruity sensations in their vaping.
VaporFi is yet another premium e-juice brand that comes with a collection of unique, world-class flavours such as mint, chocolate, dessert, watermelon and traditional tobacco flavors. Its Reserve Collection features six high-end unique, custom blends that incorporate more than three different flavours per blend.
VaporFi e-juices are carefully crafted in an FDA-registered lab with approved mixing formulas. VaporFi vape juices are diacetyl-free and offer six nicotine-concentration options ranging from 0% to 4.8%. Since it produces custom blends, VaporFi allows you to create your favourite combinations by mixing different juices, and they offer this at a fraction of the price. You can combine three flavours in each bottle with over 50 mixing options.
What's more impressive is that the vape juices are packed in 30 ml bottles, sealed in plastic wrap with child-resistant locking caps. The bottle labels are well printed, detailing the flavouring used, ingredients list, nicotine content, nicotine warning and barcode/lot numbers for traceability.
VaporFi vape juices are ideal for cloud chasers who use dripping atomisers owing to their high VG to PG ratio, usually at 50VG:50PG or Max VG. Note that the brand also allows you to select your preferred PG: VG ratio and nicotine levels when making your own blend on the company's site. VaporFi e-juices costs around £14.5/ $20 for a 30ml bottle.
Jam Monster is a unique premium vape juice brand specialising in jam-inspired vape juices with tastes of toast and butter to compound the flavour. Enjoy three delicious fruity jam-and-toast flavours-Blueberry, Strawberry and Apple- with different nicotine concentrations, i.e. 0%, 3% and 6%. Some fantastic e-liquids from this brand you'll definitely want to try out include: the Strawberry, Blackberry LE, Watermelon Lemonade and Raspberry Flavour.
Aside from the fantastic flavouring, Jam Monster's packaging is on point. The vape juices are uniquely packed in 100ml gorilla bottles placed in spacious, artistically pleasing cardboard boxes. Their packaging is really appealing, with the bottles featuring all the necessary information, including nicotine strength, PG/VG ratio, flavourings and the legally required warnings. You also get a bag of premium Cotton Bacon Bits in the package for seamless wicking and heat protection.
Unlike most premium brands, Jam Monster offers great bang for bucks with a 100 ml bottle going for as low as £21.7/ $30. Their vape juices are exclusively packed in 100ml plastic-sealed bottles with the same VP/PG ratio (75VG/25PG) across all three primary flavours.
Mt. Baker Vapour offers a wide range of e-liquids made with the finest quality ingredients, ensuring uncompromised safety. The company was founded in 2011 by James Thompson and Jesse Webb to provide proprietary flavours that would amaze the senses of vapers across the globe. The brand has a vast collection of vibrant and delicious flavours packed in unique-themed bottles. Some of the most popular e-juices are the Thawed Sauce, Forest Berry Fusion, Jizmoglobin, and Hawk Sauce, loved by many. With its extensive collection of vaping juice, you'll definitely find one that excites your taste buds.
Besides vape juices, the company also stocks a wide range of vape products, including vape coils, vape tanks, vape starter kits, nicotine salts and vape devices. Their standard VG: PG ratio is 50VG:50 PG, with a 0-6% nicotine concentration. Mt. Baker Vapour offers great prices on all its vape juices, with prices starting at £7.2 / $10 for a 30ml bottle.
Top 14 Vape Juices
Hawaiian Pog Ice by Naked 100
Naked 100 is one of the most trusted e juices brands and is based in Southern California. They have been in the vaping industry since January 2016.
Flavour
Naked 100's Hawaiian Pog Ice is currently one of the best fruit flavourings- it offers sweet and intense tropical flavourings. The e-juice is a perfect blend of passion fruits, freshly squeezed oranges, nectar tart and creamy guava, giving it the tropical flavour, and the ice (menthol) giving it cool undertones.
The Hawaiian Pog Ice is intense and sweet, similar to other Naked 100's flavours; if you use one flavour for too long, then you could suffer from vaper's tongue, and you'll be biased against any other juice.
Concentrations- Who is it suited for?
The Hawaiian Pog Ice has a VG/PG ratio of 70/30, but you can also get it at a 50:50 blend. You get nicotine level options of 0mg, 3mg, 6mg and 12mg. The Naked 100 Hawaiian Pog Ice flavour has been tested by a third-party lab and is free of diacetyl and acetyl propionyl.
Device Compatibility
You can use a sub-ohm vape for the 70:30 VG: PG concentrated blend and any regular vape device for the 50:50 juice.
Packaging and Pricing
It comes in a 60 ml bottle. You get 50 ml worth of product and an extra 10 ml space reserved for your nicotine shot. Typically, Hawaiian Pog Ice comes in 0% nicotine concentration, and the shortfill bottle allows vapers to top the juice off with a nicotine quantity of their choosing.
The 60ml bottles retail for about £10/ $13.7. You can check the juice's authenticity using the QR-code linked to Naked 100's online authenticator.
Other Juices
While our recommendation is the Hawaiian Pog Ice, Naked 100 offers the best fruity and tropical flavours. Try out the other flavours as the brand offers both quality and variety. Naked 100 offer distinct flavours in their five ejuice collections, namely:
The Original- All Melon, Amazing Mango, Green Blast, Lava Flow, Really Berry

Naked 100 Ice- Hawaiian Pog Ice, Lava Flow Ice, Amazing Mango Ice

Naked 100 Tobacco- Euro Gold, Cuban Blend, American Patriots

Naked 100 Fusion- Straw lime, Green Lemon, Yummy Strawberry

Naked 100 Menthol- Brain Freeze, Polar Freeze, Very Cool
Lemon Tart E-Liquid Shortfill by Vape Dinner Lady
Established in 2016, Vape Dinner Lady is a distinctive brand that has built an excellent reputation with its broad spectrum of high-quality and delicious flavours inspired by the English breakfast.
Flavour
One of Vape Dinner Lady's leading vape juices is the Lemon Tart Shortfill- termed as the Helen of Troy of e-liquids- since it's so loved by many. The Lemon Tart is an elusive blend of Moorish biscuit-based tart blended with lemon to provide a sweet but tangy taste when vaping.
The Lemon Tart's sweet, rich meringue and pastry flavour hits you on vaping, followed by a sharp lemon taste providing an invigorating sprinkle that takes the vaping experience to a whole new level. With this unique taste of creamy, frothy meringue blended with citrus punch taste, it's no surprise that the vaping community across the globe highly reveres the Lemon Tart.
Lemon Tart vape juice is primarily inspired by the English dessert providing a smooth throat hit with citrusy intonations in each exhale for a refreshing and rejuvenating experience. This signature flavour has won multiple awards, notably the Best Dessert Flavoured E-Liquid award at the Vape Jam expo in 2018.
Concentrations- Who is it suited for?
Since its launch, the brand has grown substantially to create endless flavours and nic salts ideal for ex-smokers looking for a higher throat hit with a high nicotine concentration. However, to meet industry regulations, Vape Dinner Lady makes shortfill bottles without nicotine. Vapers have the option of topping shortfill bottles with nicotine shots if they crave more than just the sweet flavours. In addition, this vape juice contains 70% VG and 30% PG and a standard 50:50 blend option.
It's highly recommended for beginners, intermediate and advanced vapers with a taste for rich, buttery flavours and those looking to experience dense cloud vapour.
Device Compatibility
For the high VG to PG ratio, the Lemon Tart vape juice is best used with sub-ohm devices like box mods. The 50:50 blend can be used with most regular vape devices.
Packaging and Pricing
Lemon Tart flavour comes packed in 10 and 50 ml bottles. The 10 ml bottles feature a maximum Nicotine concentration of 20 mg. The 50 ml bottles come with an extra 10ml space for a nic shot. As such, vapers are allowed to select their preferred nicotine concentration. If you're weaning yourself off tobacco smoking, you can gradually reduce your nicotine consumption with time while experiencing this classic dessert flavour with a citrus sensation. The 50 ml bottle goes for around £13/ $18. The package comes with an optional Nicotine Shot 18mg, 70/30 VG: PG free of charge.
Other Juices
Vape Dinner Lady has other great flavours you may want to try out, including:
Black Orange Crush

Strawberry Macaroon Nic Salt

Caramel Tobacco 50/50

Purple Rain Shortfill

Strawberry Ice Nic Salt
Donkey Kahn by Humble Juice Co.
Based in sunny Southern California, Humble Juice Co. is another excellent premium brand with a wide range of great e-juice flavours ranging from fruits and cereals to desserts, ice cream and cakes. Humble Juice Co. e-juices are carefully crafted with the purest ingredients ensuring high quality and safety.
Flavour
This award-winning brand has created several flavours that resonate with the needs of the ever-growing vaping community. The flavours are made in an FDA-certified lab in line with ISO regulations. The top-ranking vape juice from the brand is Donkey Kahn- a strawberry banana smoothie with a splash of dragon fruit flavor.
With this e-juice, you can enjoy a gorgeous strawberry banana on the inhale, followed by a rich dragon fruit on the exhale. With a blend of strawberry, creamy banana and exotic dragon fruit, you are assured of having a flavoursome vaping experience filled with mouthwatering excitement.
Concentrations- Who is it suited for?
Donkey Kahn's VG: PG ratio is 80:20, meaning that it's best suited for vapers looking to exhale dense clouds. The low PG ratio means that you'll experience minimal throat hit but excellent flavour delivery for the ultimate vaping experience. The juices are available in 0, 3, 6 and 18 mg nicotine.
Device Compatibility
Since vegetable glycerin is a thick, viscous liquid, this vape juice is best used with sub-ohm tanks.
Packaging and Pricing
This fruity flavour is packed in 120ml shortfill bottles, with 100 ml worth of product and an extra 20 ml space for the nicotine shot. This bottle costs around £17/ $23.4.
Other Juices
To avoid vapers tongue, you can choose from Humble Juice Co's wide range of vape juice flavours, including:
Blue Dazzle

Pee Wee Kiwi

Humble crumble

Hop Scotch

Sweater Puppets

Smash Mouth
Keylime Cookie Vape Juice Sadboy
Sadboy is best known for its classic cookie vape juice flavours that elicits great memories. The company is based in Philadelphia and has been producing fantastic dessert and pastry flavours since 2016. They have amassed a significant following in the vaping community.
Flavour
One incredible vape juice from Sadboy is the Key Lime Cookie- a great blend of freshly baked sweet lime shortbread cookies and slight tart compounded by sugar. This proprietary flavour is created by incorporating key lime filling into a freshly baked cookie dough, achieving tasty flavours with robust nicotine salts for an incredible throat hit.
If you crave snacking on your favourite cookie treats, the Sadboy Keylime Cookie Vape Juice is your ideal option. This vape juice delivers bursts of nostalgic savoury cookie flavours on the inhale and hints of refreshing lime on the exhale for an out-of-this-world taste.
Concentrations- Who is it suited for?
Sadboy e-liquids are available in 70:30 VG/PG blends. You also get to choose between a 0 and 3 mg/ml nicotine concentration. The 70:30 concentration in favour of VG is for vapers who want to experience dense clouds when exhaling.
Device Compatibility
It's best used in a sub-ohm device. e-liquid
Packaging and Pricing
The juice is packaged in a Unicorn Bottle that comes with a child-resistant cap for maximum safety. The e liquid is packaged in a 60 ml/120 ml shortfill bottle; the 60 ml features 50 ml of e-liquid and 10 ml space for the nic shot, while the 120 ml bottle comes with 100 ml liquid and an extra 20 ml space for the nic shot. 100ml of Sadboy Key, Lime Cookie e-liquid, costs £12/ $16.5.
Other Juices
Apart from this juice, you can also choose from a wide range of Sadboy vape juices, including:
Blueberry Jam Cookie

Butter Cookie

Custard Cookie

Key Lime Cookie

Shamrock Cookie

Strawberry Jam Cookie

Unicorn Tears
Boosted Vape Juice by Boosted E-Juice
Based in Denver, Colorado, Boosted E-Juice was launched by a vaping enthusiast, Cory Vigil, in late 2013/early 2014. Vigil used his vast vaping experience to put together a premium brand, crafting some mouthwatering vape juices inspired by his love for drag racing, car shows and passion for custom cars.
Boosted e-juice has quickly scaled the ranks of e-liquids, reaching epic heights in the vape world. The brand's success is attributed to its high-quality, well-blended dessert vape juice collections. With their wide range of exciting dessert vape juice lines, it doesn't come as a surprise that vapers across the globe rated Boosted E-juice collection as their All Day Vape (ADV).
Flavour
The best vape juice in Boosted E-juice dessert vape juice collection is Boosted- a charming strawberry milkshake/ strawberry ice cream vape juice perfect for vapers with a sweet tooth. This vape juice invokes a great stream of exciting memories of your childhood days, owing to its nostalgia-inducing funnel cake flavour. The robust flavouring is further enhanced by a sweet burst of sugary cinnamon, creating a world-class taste never before experienced.
The combination of dynamic flavours deters the quick onset of vapers tongue. Boosted is one of the most popular strawberry cream e-liquids, with thousands of positive reviews. Thousands of passionate vapers have claimed that Boosted falls among their All Day Vape (ADV) since its flavour is constantly changing, creating a more exciting vaping experience.
Concentrations- Who is it suited for?
Boosted is available in a PG/VG ratio of 40/60 and comes in five nicotine levels (0, 3, 6, 12 and 18 mg/ml).
Device Compatibility
This almost balanced PG: VG ratio allows vapers to use it with some starter kits or regular vape devices. However, sub-ohm devices are better suited as the VG ratio is still slightly higher.
Packaging and Pricing
The e-liquid is thoughtfully packaged- it comes with a child-resistant cap. A 60 ml Boosted e-liquid bottle retails for approximately £19.99/ $27.5.
Other Juices
You can also try out other Boosted E-liquids flavours, including:
Anti-Lag

B.O.V

Betty Boo

Boostday Cake

Boosted Chocolate Shake

Turbo Roar

Rear.Diff

Wastegate
Fuji Apple Strawberry Nectarine by Pachamama
Pachamama (the goddess of fertility) is a popular e-liquid brand from the same company that created the renowned Charlie's Chalk Dust. This premium-style mixer focuses on fruit flavours with a great line-up of exotic blends that fruit lovers definitely adore. Pachamama's vape juices are loved for their authentic fruity taste achieved with the natural sweetness of fruits instead of sweeteners and other flavourings. Enjoy the authentic taste of tropical fruits, including apple, mango, honeydew, guava and more.
Flavour
Pachamama exotic blends, encompassing different flavour combinations in both ordinary and nicotine salt e-juices, will definitely leave you yearning for more. The top-ranking vape juice from Pachamama is the Fuji Apple Strawberry Nectarine-a blend of different flavours that complement each other beautifully without overshadowing each other. This means that you'll taste every flavour in the blend for a more dynamic and exciting vaping experience.
Experience crisp and juicy Fuji apples blended with sun-kissed strawberries and a sweet burst of warm nectarines that will definitely cater to your strongest fruit cravings. Upon inhaling, you'll first experience a robust Fuji apple flavour followed by the candy-like strawberry and the soft nectarines, which provide a tart adding more sweetness and flavour depth to the juice. On the exhale, the tangy and sweet notes from the mouthwatering juicy nectarine flavour quench your fruit cravings. Each vape of the Fuji Apple Strawberry Nectarine explodes with tongue-tingling fruit nectar for the most satisfying fruit goodness.
Concentrations- Who is it suited for?
The e-liquid comes with an 80% VG and 20% PG base giving you a decent throat hit accompanied by thick, dense vapour for the ultimate vaping experience. Fuji Apple Strawberry Nectarine vape juice comes with three nicotine concentrations: 0mg, 3mg and 6mg.
Device Compatibility
This lusciously juicy nectarine flavour is best used with sub-ohm devices owing to its high viscosity.
Packaging and Pricing
The flavour is packed in a medium-sized (60 ml) shortfill unicorn bottle. The 60ml e-liquid bottle costs £15 / $ 20.6 depending on the dealer.
Other Juices
Apart from this juice, you can try out other vape juices from Pachamama, including:
Strawberry Guava Jackfruit

Honeydew Berry Kiwi

Peach Papaya Coconut

Mango Pitaya Pineapple e-juice

Huckleberry Pear Acai e-juice
Founded in 2014 by two brothers who initially worked in a vape shop in Venice, California, Beard Vape Co. has quickly risen the ranks in the hugely competitive vaping industry, becoming one of the most famous and loved vape juice brands in the world.
Flavour
Beard Vape Co. stands out with a broad spectrum of flavours named using the number system. For instance, #71 is a sweet and sour peach flavour, while #32 is the highly ranked cinnamon funnel cake blend. In addition to the large variety of juices, Beard Vape Co. also offers nicotine salt e-juices (great for pod vapes) and some remarkable non-numbered blends such as the Green juice- a blend of honeydew melon and custard. Beard Vape Co. flavour is predominantly made up of custard and dessert flavoured e-juices.
Of fundamental interest is the #32 vape juice inspired by a sweet and delicious cinnamon funnel cake. #32 brings back the memories of the funnel cakes you might have enjoyed in a theme park or beach with your friends in your teenage years. #32 is a mouthwatering flavour of a decadent hot fried cinnamon funnel cake coated with sweet cinnamon for a more delicious taste.
Upon inhaling, the juice brings forth a sweet and refreshing cinnamon sensation complemented by a trivial funnel cake undertone in the background. Upon exhaling, the funnel cake sensation comes to the forefront, with the cinnamon flavour tang taking the inferior role in bringing out the flavour.
What's more impressive about this vape juice is that it offers a smooth throat hit, unlike most dessert flavoured e-liquids with a strong and almost choking throat hit accompanied by coughing. The soft, sweet cinnamon funnel cake flavour explodes out over thick plumes of vapour, providing an exciting and fulfilling vaping experience. The combination of a fuzzy fried funnel cake with sweet cinnamon and a vanilla bean icing topping creates one of the most scrumptious vape juice you'll ever taste.
Concentrations- Who is it suited for?
No.32 Beard Vape e-juice comes in the form of nicotine-free vape juice shortfills meaning that it's fully submissive to all TDP rules and regulations. It has a ratio of 60% VG (Vegetable Glycerine) and 40% PG (Propylene Glycol). It is well suited for vapers looking to produce dense plumes of vapour as well as experience a decent throat hit with excellent flavour delivery.
Device Compatibility
It is perfect for use with sub-ohm vapes and pod mods.
Packaging and Pricing
This vape juice is packed in 60ml and 120 ml chubby gorilla bottles containing 50ml and 100 ml (respectively) e-liquid with no nicotine. The remaining 10ml and 20 ml empty space is reserved for adding a nic shot of your desired concentration, i.e. 0mg, 3mg and 6mg nicotine levels. A 60ml No. 32 Beard Vape e-juice costs around £15/ $20.6 depending on the dealer and available offers.
Other Juices
Apart from this e-liquid, you can try out other great e-liquids from Beard Vape, including:
Beard Vape Co Mid Socks

The One Vanilla Custard Donut

Beard Vape Co Salts Bundle

No. 99

No. 71

No. 5

No. 51

Mother's Milk by Suicide Bunny E-Liquid
One of the biggest names in the vaping world, Suicide Bunny E-Liquid definitely needs no introduction. This Texas-based premium e-liquid brand is well known for its authentic tasting dessert blends that offer a world-class vaping experience for both advanced and novice vapers.
Suicide Bunny makes premium vape juices using only high-quality ingredients sourced both in the US and internationally. Their vape juices are a cut above the rest in terms of quality and safety, plus they provide an outstanding balance between throat hit, vapour production and flavour delivery. Experience robust and refreshing dessert flavours with blends of classic cake and exotic fruit flavours.
Flavour
Sunny Bunny's Mother's Milk vape juice is said to be the best vape juice from the brand and loved by numerous vapers who've widely rated it as their favourite all day vape (ADV). A blend of strawberry, milk and cream, Mother's Milk offers sweet and creamy dessert flavours with a lovely burst of strawberry in the background.
Experience sweet strawberries and creamy custard roll down your throat on inhaling with the scintillating bakery scents that will definitely keep you coming back for more. The deliciously smooth creamy custard inhale paired with the light strawberry exhale will rock your world with the smell and taste of the bakery. With such a fantastic creamy custard and light notes of ripe strawberry flavour, it doesn't come as a surprise that Mother's Milk is the best-selling vape juice from Suicide Bunny E-liquids.
Concentrations- Who is it suited for?
This delicious e-liquid is available with a VG: PG ratio of 70% VG and 30%PG fused with premium food flavourings. It has nicotine shots as per your needs: 0mg, 3mg and 6mg. This e-liquid is perfect for vapers that want to produce thick and dense clouds, as well as experience excellent flavour taste and decent throat hits.
Device Compatibility
With 70% VG concentration, this vape juice is suitable for use with a sub-ohm vape kit or tank.
Packaging and Pricing
This delicious e-liquid is available as a 60ml chubby gorilla bottle with space for a 10ml nicotine shot as per your needs. You can also get the larger 120ml bottle with room for a 20 ml nicotine shot. The childproof cap means that young children cannot get access to the contents of your bottle. Mother's Milk vape juice costs £15/ $20.6 per 60ml bottle, depending on where you make the purchase.
Other Juices
If you want to try something different, check out other Suicide Bunny e juice flavors such as:
Bunny Season

Derailed

Madrina

Queen Cake

Sucker Punch

The OB
Shurb by Jimmy the Juice Man
Jimmy, the Juice Man, is a renowned brand in the vaping space, and they produce exceptional e-liquids. With roots from Chicago, Jimmy (the founder of Jimmy the Juice Man) started out as a juice connoisseur and later became frustrated for not finding his all day vape. After months of frustration, Jimmy decided to create his own all day vape for the ultimate vaping experience.
Flavour
To date, Jimmy has created a six-flavour e-juice line that has amassed a massive following in the ever-growing vaping community. Jimmy, the Juice Man e-liquids, are carefully crafted with premium ingredients ensuring a safe and fulfilling vaping experience. Enjoy sweet, dessert e-juice flavours or light and delicate fruit flavours in a way you've never experienced before.
Shurb is undeniably Jimmy the Juice Man's most loved flavour, with a cult-like following in the vaping community. This vape juice is an accurate representation of the rainbow sherbet and comes with a blend of citrus orange, lime, raspberry and other hidden gems. The creamy-smooth and sugary-sweet flavour offers a lusciously deep satisfying inhale and exhale that leaves sizzling sweetness on your tongue.
On inhaling the juice, one thing stands out: its amazingly refreshing taste with a sherbet sizzle sensation in the middle of your tongue. The light fruit infusions encompassing a hint of lime and lemon with a sizzling robust sweet orange note and a hint of raspberry offers an explosion of pleasing sherbet flavour that will certainly get you hooked. The different fruit infusions deliver a fresh taste on every inhalation and exhalation, preventing vapers tongue, which can be pretty dull.
Shrub's delicious, creamy-smooth blend of refreshing citrus, crisp limes and fresh raspberries with a perfect addition of sugary sweetness has received several awards worldwide, becoming one of the most sought-after vape juices. Moreover, it's handcrafted using premium food-grade, and FDA approved pharmaceutical-grade ingredients for a safe vaping experience.
Concentrations- Who is it suited for?
It has a VG: PG ratio of 70%VG: 30% PG. They also offer VG: PG ratios of 60:40 and 50:50. With 70% and 60% VG, Shurb produces rich, thick vapour clouds with a decent throat hit, making it a fabulous all day vape you'll surely love. The 50:50 blend offers a decent balance of vapour formation and throat hit. You can also choose from five nicotine strengths: 0mg, 3mg, 6mg, 12mg and 18mg.
Device Compatibility
You can use your sub-ohm vaping device with the 70 and 60% VG concentrated blends, while a regular pod mod will suffice for the 50:50 blend.
Packaging and Pricing
The Shurb e-juice is packed in clear 30ml/60ml/120ml glass bottles with a tamper-proof plastic seal and a childproof dropper top. The 60ml and 120 ml bottles are shortfill, meaning that they leave 10 ml and 20 ml (respectively) room for a nicotine shot. A 60ml Shurb vape juice costs £15/ $20 depending on the vendor. As a result of its popularity, 30 ml Shurb has been known to retail for as much as £16/ $22.
Other Juices
What to try out other Jimmy the Juice Man's vape juices? Check out the below e juice flavors:
Peachy Strawberry

Crème Brulee

Caramel Pear

Strawberry Astronaut

Raspberry French

Dragon Banana Berry by VaporFi
VaporFi have continued to produce excellent vape juices becoming among the leading brands in the lucrative vaping industry. The company has some exciting, carefully crafted e-liquids range under its name, developing a loyal following among vaping enthusiasts.
Flavour
VaporFi's current line-up consists of 12 different flavours in both ordinary vape juice and nicotine salt formulations. With its wide range of vape juices, the Dragon Banana stands out with its unique blend of different fruit flavours that offer an unimaginable sweetness with some tangy notes to complement the entire sizzling sensation.
The Dragon Banana blends fruitful dragon fruit, creamy bananas, and sun-ripened berries to create an intense, fruitful flavour. The luscious combination of these fruits creates an enticing and smooth vaping experience that will excite your taste buds. Dragon Banana Berry greatly balances the tanginess of berry and dragonfruit and the richness of banana to create an extra flavour character.
Concentrations- Who is it suited for?
It has a VG: PG ratio of 70% VG and 30% PG fused with premium food flavourings. This blend will satisfy the vaping needs of those seeking thick and dense cloud production as well as excellent flavour taste and decent throat hits.
Device Compatibility
With 70% VG concentration, this vape juice is suitable for use with a sub-ohm vape kit.
Packaging and Pricing
The Dragon Banana Berry comes in a 60ml chubby gorilla bottle, containing either 3 or 6 mg/ml of nicotine. A 60ml Dragon Banana Berry vape juice containing either 3 or 6 mg/ml of nicotine retails for £12.3 / $16.95. Meanwhile, a 30ml bottle containing nicotine salts with either 18, 36 or 48 mg/ml of nicotine for £13/ $17.95.
Other Juices
You may also want to try out other VaporFi vape juice such as:
Strawberry Watermelon

Pure Grape

Berry Mango Ice

Ripe Apple

Butterscotch Reserve by Glas Basix
Glas Basix is a veteran in the vaping industry, renowned for producing high-end mechanical mods. The company has since diversified to produce a wide range of vape juices under the Basix (BSX) line of liquids, becoming one of the most famous e-juices on the market. Basix vape juices are available both in nicotine salt form and standard. These vape juices are well-crafted with premium ingredients for a satisfying vaping experience. The brand has a total of 11 flavours currently under its name, most being fruity flavours.
Flavour
Butterscotch Reserve is among the best vape juices from Glas Basix, greatly inspired by classic RY4 juices. This vape juice is an outstanding blend of tobacco with caramel producing a tobacco flavour inspired by true tobacco leaves. The vape juice provides sufficient tobacco taste to enliven tobacco smokers thanks to the RY4 base with additional caramel and butterscotch that invokes a tobacco feeling. What's more, the tobacco taste is smoothened out by the richness and sweetness of other ingredients ensuring smooth throat hits with an irresistible flavour.
Butterscotch Reserve vape juice offers a truly satisfying sensation incorporating warm butterscotch notes of vanilla bean, brown sugar, melted butter and a dash of rich cream. The combination of the wildly tasty RY4 tobacco and toasted nuts with burnt sugar provides an incredible aroma with an excellent sensation for a captivating vaping experience. This sensual e-juice has been carefully crafted with premium ingredients guaranteeing an uplifting and safe vaping experience. It's manufactured in the USA in an ISO & GMP Certified Facility using REACH Compliant PG/VG & Nicotine.
Concentrations- Who is it suited for?
Butterscotch Reserve e-juice is formulated with synthetic nicotine not derived from tobacco leaves. As such, it's free of tobacco, thus offering a more safe and less addictive vaping experience. It's highly recommended for individuals weaning themselves off nicotine but still want to experience an uplifting throat hit. It comes with a VG: PG ratio of 70VG:30PG, making it ideal for dense vapour production without sacrificing throat hit or flavour. Vapers can also opt for their 50:50 VG: PG blend.
Device Compatibility
Owing to the high (70%) vegetable glycerol (VG) concentration, Butterscotch Reserve e-juice is best used with a sub-ohm tank and pretty much any modern atomiser. If you own a simple pod mod, you can purchase the 50:50 blend.
Packaging and Pricing
Butterscotch Reserve is packed in a 60 ml bottle with a 10ml space for nicotine booster shots, i.e. 0, 3 or 6 ml. A 60ml Butterscotch Reserve costs approximately £10.98 - £15/ $15-$20 depending on the dealer.
Other Juices
You may also want to try out other Glas Basix top-ranking e-juice flavors such as:
Sugar Cookie

Blueberry Cake

Mango Tango

Caribbean Punch(pineapple, apples, strawberry and apricot)

Fizzy Lemonade
Cavendish Blend by Black Note
Black Note is yet another highly regarded vape juice brand with glowing reviews for its naturally extracted tobacco (NET) vape juice. The tobacco flavouring in their vape juices is extracted from real tobacco leaves, achieving a three-dimensional, realistic and delicious tobacco taste. To extract the tobacco flavouring, the leaves are steeped for six to eight weeks in VG and PG, allowing all the tobacco flavour notes to infuse into the blend. Their incredible series of six e-liquids offers an authentic taste with a terrific depth and complexity of real tobacco coming alive in every puff.
Flavour
Among Black Note's excellent line-up of tobacco-inspired vape flavours, Cavendish stands out with a fantastic combination of authentic tobacco taste and a subtle, natural sweetness providing a richly aromatic and tantalising sweet flavour. This classic vape juice is prepared by leveraging a centuries-old curing process that involves steam treating the darkest ripe Virginia tobacco leaves and then curing them in oak barrels to produce a rich, aromatic and intense tobacco taste.
Cavendish is one of the most authentic tasting tobacco vape juices you can ever vape. It contains no artificial flavours, sweeteners, colours or additives. It's naturally extracted from carefully picked, ripe tobacco leaves grown in controlled conditions.
Cavendish is FDA approved and manufactured under approved conditions, guaranteeing maximum safety and a fantastic vaping experience. It's free of harmful ingredients such as diacetyl, ethylene glycol, acetyl propionyl and acetoin, usually seen in regular vape juices. What's more, it's typically handmade in small batches, thereby guaranteeing top-notch quality per bottle.
Concentrations- Who is it suited for?
Cavendish has a VG/PG ratio of 50/50 with a nicotine content of 3mg, 6mg and 12 mg. With its aromatic and naturally sweet tobacco taste, Cavendish is a perfect alternative for cigarette lovers across the globe looking to start vaping as a safer alternative to traditional smoking.
Device Compatibility
With half VG and PG concentration, Cavendish is not ideal for vape devices that reach sub-ohm resistance, i.e. sub-ohm use. Instead, it's best used with ultra-low wattage & pod-based systems, i.e. Mouth-To-Lung (MTL). The MTL should have a resistance of 1.0 ohms or higher, with the recommended power level not exceeding 18 watts.
Packaging and Pricing
This fantastic tobacco flavour with sweet notes is sold in 10ml and 60ml bottles. The 10ml bottle goes for £6.75/ $9.2 while the 60ml costs around £25.4/ $35 depending on where you get it.
Other Juices
If you're not satisfied with the richly aromatic and enticing sweet Cavendish, you can try out other Black Note tobacco flavours, including:
Virginia tobacco Prelude

Burley blend Forte

Kentucky variety Legato

Syrian Latakia blend Quartet

Menthol Blend

Oh-Face by Beantown Vapor E-Juice
Beantown Vapor e-juice has been making excellent vape juices with great flavouring since 2009. The Boston-based company has steadily risen in the ranks to become one of the most respected e-juice brands with a great range of 12 dessert-based, fruity and sweet juices. Beantown Vapour has mastered the art of crafting intricate, deliciously authentic bakery and fruity flavours made under strict lab processes in the USA. Their broad range of flavours ranging from complex custards to silky fruit flavours, are pretty popular in the vaping world and are highly regarded for their premium quality, consistency and unique flavouring.
Flavour
One of the top-ranking vape juices from Beantown Vapour is Oh-Face- a highly complex flavour bursting with creamy ripe strawberry goodness, a delicious taste and a vitalising aroma. Available in varied tastes such as strawberry cream, strawberry pastry or strawberry smoothie, Oh-Face is arguably one of the most legit, well-crafted strawberry flavoured e-liquids you will ever experience.
The combination of the fresh ripe strawberries, light pastry and creamy custard to dilute the tartness offers a refreshing and irresistible sweetness that will leave you "Oh-Face" shocked. Experience smooth and uplifting throat hits with great flavour tastes and incredible, dense vapour production. Oh-Face strawberries taste phenomenal with the custard rounding the overall taste, achieving a really nice vape juice.
Concentrations- Who is it suited for?
This vape juice has a VG/PG ratio of 70/30 with a nicotine content of 3mg, 6mg and 12 mg, depending on your preference. In essence, if you're a huge fan of strawberry-based vape juices, the Oh-Face juice is highly recommended.
Device Compatibility
The high VG concentration makes this e-liquid best used in sub-ohm devices to produce thick and dense clouds for a fulfilling vaping experience.
Packaging and Pricing
Oh-Face is packed in 60 ml chubby gorilla plastic unicorn bottles with a child-resistant cap. A 60ml bottle retails for £18/ $25, providing great bung for bucks- considering the global standards achieved by Beantown in its flavours.
Other Juices
Other Beantown Vapor flavours you may want to try out include:
CinnaRolly

Banana De Leche

Krunky Hoops

Lemonem

Pearana

Soul Custardy

Wicked Fizzah

Snozzberry

Woodstock

Colossus (Vanilla Custard) by Cyclops Vapor
Established in 2013 near the Gulf of Mexico in Southern Alabama, Cyclops Vapour stands tall amid other e-juice brands. Named after a Greek mythological creature, i.e. Cyclops-the one-eyed giant who cloned Zeus' weapon on Olympus, the brand stands for craftsmanship, strength, skill and passion.
Cyclops Vapour claims it takes several months to carefully craft e-liquid flavours by balancing ingredients, blending each flavour, testing flavour notes and generally ensuring everything meets perfection before launching to the market. In line with Greek mythology, where there is a finite number of unique gods, Cyclop's vape juices are crafted in great uniqueness using the finest quality ingredients to achieve a safe and meticulous vaping experience.
Flavour
Colossus (vanilla custard) stands out among Cyclops Vapor's collection of exemplary vape juices, which have developed a vast following in the vaping industry. Colossus is a premium vape juice constituting smooth and sweet vanilla that offers a deliciously authentic vanilla custard vape. The vape juice provides a perfect blend of vanilla custard, providing a soft, sweet and rich flavour with no nasty aftertaste. This means that you can vape all day long without getting vapers tongue or getting bored by the taste.
Colossus' rich character almost feels like real custard. The flavour is pleasingly rich and creamy without being too thick. Unlike most custard flavours that have an irresistible taste on the inhale and an almost unnoticed taste on the exhale and with an enduring aftertaste, Colossus is very different. To begin with, it surprisingly lacks an aftertaste and additionally leaves a great taste on the exhale without really being bland after prolonged vaping. You'll find it pretty difficult to stop vaping this e-liquid, and you'll undoubtedly crave for more. Colossus is one of the best Vanilla Custard e-liquids you will ever vape.
Concentrations- Who is it suited for?
It has a VG/PG ratio of 70/30 and 65/35 with a nicotine content of 3mg, 6mg, 12mg and 18 mg, depending on your preference. This vape juice offers a decent throat hit, which increases with an increase in nicotine concentration. The 65 and 70% VG concentration provides dense smoke clouds for a satisfying vaping experience.
Device Compatibility
Due to the high VG concentration, this e-juice is best smoked on a sub-ohm vape.
Packaging and Pricing
The vape juice comes packed in either a 60ml or 120 ml glass bottle with a dropper lid. A 60ml bottle costs £14.5/ $20, while a 120ml bottle costs around £21.7/ $30, depending on the vendor and the available options.
Other Juices
Cyclops Vapour has a wide range of flavours, each named after a Greek mythological creature. Some juices you may want to try out include:
Athena

Artemis

Poseidon

Hades

Gryphon

Phoenix

Minotaur
The Most Expensive E-cigarette
Premium e-liquids are best used with top-notch vape devices and e-cigarettes which can be pretty expensive, to say the least. If you're wondering how "expensive" an e-cigarette can be, well, it is worth a couple of supercars. The world's most expensive e-cigarette costs a whopping £550,000/ $757,600. Shisha Sticks manufactured the e-cigarette upon an order by a London-based Russian billionaire who wanted to surprise his girlfriend on her birthday. The e-cigarette took four and a half months to manufacture and comes loaded with 246 flawless two-carat clear crystal diamonds worth £1,800/ $2,480 each.
The most expensive e-cigarette named Shisha Sticks Sofia is lined with 46 yellow Swarovski crystals with a £46,000/ $63,300 six-carat oval diamond lining the tip. Besides the sparkling diamonds and Swarovski crystals, the electronic vaping machine features a legit hand-blown Italian glass sourced from the Venetian island of Murano'. The 24-carat gold button finish coupled with a clearomizer base justifies the high price range.
The e-cigarette oozes style, class and luxury. With a price tag of more than half a million pounds, most vapers are certainly unable to afford this kind of e-cigarette. However, you can consider great budget options based on the amount of money you are willing to spend.
Frequently Asked Questions (FAQs) on E Liquids
Are E-Liquids Safe?
Regular e-liquids that are not compliant with the set regulations are generally unsafe. They may contain toxic additives in the name of ingredients, including diacetyl, ethylene glycol, acetyl propionyl, e acetate and acetoin. These additives are potentially dangerous to one's health and may cause several health issues such as Evali, several forms of cancer and stunted brain development, especially among teenagers. However, premium e-liquids, which are carefully crafted according to the set FDA, WHO, FSA regulations, are generally safe since they don't have these harmful ingredients.
What is PG/VG Ratio?
PG/VG ratio refers to the concentration of propylene glycol (PG) versus vegetable glycerin (VG) in an e-liquid. PG and VG both play a crucial role in the entire vaping experience. VG produces thick and dense vapours when vaping while PG carries flavour and provides throat hit- a similar sensation to smoking.
Is nicotine healthy?
Nicotine is not generally healthy, plus it's highly addictive. This substance contributes to or causes several health conditions, including increased blood pressure, narrowing and hardening of the arterial walls that may easily cause a heart attack. Nicotine can also adversely affect several body organs, including the kidneys, lungs and reproductive system.
Does vape juice have an expiry date?
The shelf life of most vape juices is one or two years from the date of manufacture. Depending on how you store it and how often you vape, you should expect an e-juice to last up to two years.
How do you choose the right nicotine level for your vape juice?
The nicotine strength in your e-juice is often based on personal preference. The most common nicotine strength available in the market today is as below: 0mg. 3(0.3%) mg, 6(0.6%) mg, 12(1.2%) mg and 18 (1.8%) mg. The right nicotine strength all depends on your specific vaping needs. If you're weaning off nicotine, your vape juice should have 0mg nicotine. On the contrary, if you're a heavy smoker transitioning to vaping or want an instant nicotine rush or smoother throat hit, consider vape juices with high nicotine concentration.
What is Steeping?
Steeping in regards to vaping refers to the process of allowing the vape juice to rest in a closed bottle. This allows the different flavours to blend accordingly, plus enable the vape juice to age as required.