Goodbye cigarettes! Vaping numbers continue to rise unhindered.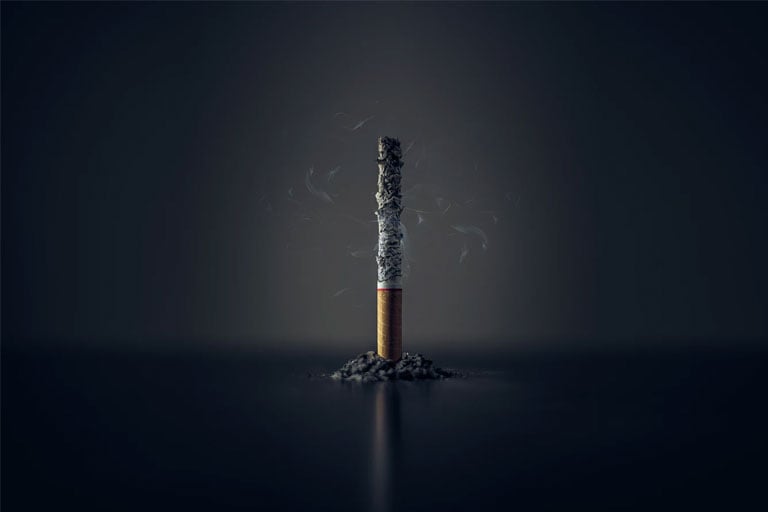 Author: Amy Phillips
The leading cause of preventable deaths will soon be something of the past. In 2016, there were 77,900 deaths in the UK attributable to smoking cigarettes, according to a report by the NHS. However, the outlook is finally brighter and the world is changing. Smokers are quitting with the aid of e-cigarettes.
The US is experiencing an historic decline of cigarette sales. From a year ago, there has been decline of 8.8% according to data from Nielson, closely following an increase in vaping sales. JUUL Labs have also reported that their sales increased by 6.7% in the same period.
Kevin Burns, CEO of JUUL Labs, said:
"These changes in the U.S. tobacco market are a testament to the success of JUUL products in switching adult smokers off combustible cigarettes."
So, what does this data mean? Put simply, the data implies that there is a growing number of adult smokers kicking the deadly habit in favour of e-cigarettes.
In response to this shift, big tobacco companies such as Altria, manufacturer of Marlboro branded cigarettes, have started focusing on e-cigarettes and heat-not-burn devices. This is causing a merge of the tobacco and vaping industries, meaning other tobacco companies as a whole may begin to focus on these sorts of products.
However, big tobacco companies are still relying on cigarette sales to fund their research and development. In response, there has been greater opportunities for steadily growing investment from independent manufacturers, bringing brand new devices and accessories to the market.
For the possible quitters of the world, this means an there is now a growing pool of options when looking at different types of e-cigarettes to quit the habit once and for all.
The tobacco industry has changed dramatically throughout the years. In the 1950s, big tobacco companies advertised using doctors and health benefits as a selling point for their brand of tobacco. While it may be amusing today, the harms of such marketing cannot be understated.
Kent Cigarettes used the slogan:
"No other cigarette approaches such a degree of health protection and taste satisfaction," (1952)
Lucky Strike claimed that
"11,105 doctors say Lucky Strikes prevent throat irritation." (1929).
The effects of these claims are still being felt today, with a large degree of the public holding on to many misleading ideologies despite irrefutable evidence to contrary.
Since then, medical research has advanced and tobacco has been recognised as extremely harmful, causing an array of different diseases. Illnesses related to smoking costs the NHS an estimated £2bn-£6bn per year, according to the Action on Smoking and Health group. Switching over to e-cigarettes could help reduce this figure, and assist our struggling NHS focus less on preventable disease.
There's no doubting that e-cigarettes are safer than traditional, combustible cigarettes. Public Health England (PHE) have been stressing for a while now the importance of e-cigarettes when looking to quit smoking.
PHE published a report in 2015 finding that "vaping poses only a small fraction of the risks of smoking and switching completely from smoking to vaping conveys substantial health benefits." To give an exact figure, e-cigarettes are "at least 95% less harmful" than cigarettes, according to PHE.
The vaping industry has come very far in the past 5 years, and prior to 2014, there was a limited number of products to help smokers quit.
Before e-cigarettes, there were traditional nicotine patches, inhalers and gums which didn't quite satisfy cigarette cravings. Now there are plenty of products designed to help you quit. As an example, The London Vape Co offers brands such as Aspire, Vaporesso and JUUL, each offering something different and catering for your own specific requirements.
There are pod systems, mouth to lung devices, heat-not-burn devices, and straight to lung devices, all offering you a different vaping experience.
GP's in the UK have now been told to recommend vaping to smokers attempting to quit cigarettes, and many customers of The London Vape Co have successfully quit using vapes.
Take it from PHE themselves, who reported:
"anyone who has struggled to quit should try switching to an e-cigarette,"
Now is a better time than ever before to get started on your quitting journey. Pop down and see for yourself how The London Vape Co can help you stop smoking today.