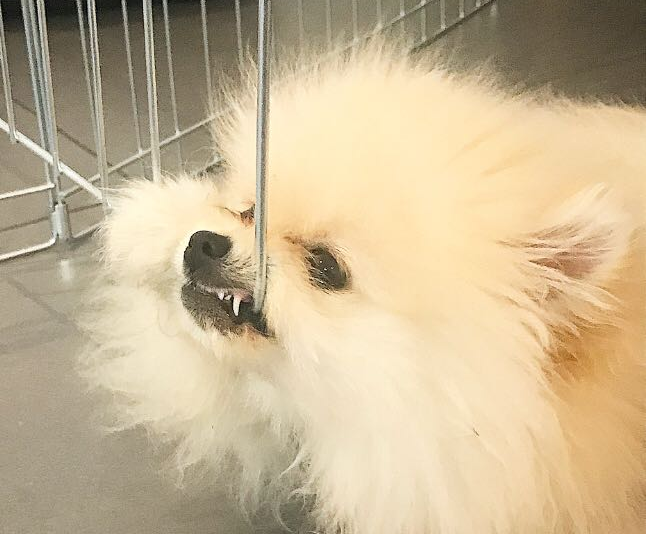 They couldn't have his prize.
He knew they wanted it, that they had coveted it since he pulled it from the ice. The expedition be dammed, it called to him, and him only. A sweet, otherworldly siren song full of promises and dark temptations beckoned him even now. And he answered.
He was the smartest, that's why it chose him. They weren't worthy, only greed motivated them. That's why he had to burn the camp, why he threw the last rations into the artic sea. They didn't deserve to know the mountain's secrets, only he did.
They needed to go. He couldn't risk losing its favour. He was special, and he wouldn't suffer rivals.
They wouldn't last, and the ship would never find them in the blizzard. Now, finally, he was alone with his treasure. Alone with it's song.
The wind was too loud, screaming outside the cave and carrying the deadly chill, so he buried himself deep in the snow. He had no shovel, so his shaking hands did the work. His body was failing, but it didn't matter anymore.
His heart was slowing, his vision fading. Not long now. They would be together, frozen in time for eternity. They would never have it.
He held the strange slab close to him, the unusual warmth resonating from the alien rock still offering some comfort in the ice. He read the words one last time, a final reward, as his body went still and cold:
'IT'S TIME TO MEET THE STAFF'
****
Say WHAT? Oh gosh, oh geeze, it's that time again. IT'S NOT OVER TILL IT'S OVER, AND THIS INFREQUENT COMPENDIUM OF LONDON VAPE CO STAFF DON'T STOP, BROTHER!
This week, we're looking at a very new addition. He's hairy, pees on the carpet and wields the might of Mjolnir, it's….Thor!
THAT'S RIGHT, WE'RE TALKING ABOUT THE DOG!
Name: Thor (No relation).
Habitat: Comfy floors, Instagram and dog prison for good boys.
Diet: Dog food, buttons, snausages and any chewing gum he can find.
Role: Company mascot, stress reliver/creator, occasional mop.
Thor, despite recent media coverage, is a good boy.
Like most dogs, Thor spends his time trying to eat poison, chewing clothes and chasing tennis balls. It should be mentioned that we have yet to find a tennis ball small enough to fit in his mouth, but that hasn't stopped him.
Thor was born on Cutie Puff Mountain in Glasgow, earning a law degree from UCL before taking a bullet in service of his country. Now Thor lives a life away from the stress of endless legal cases and the sounds of gunfire in the night.
Thor is very small. Like, very, very small. His head is around the size of a peanut, and he weighs about as much. When picking him up for a cuddle, its natural to anticipate that he'll be heavier, which occasionally leads to Thor exiting the atmosphere. He doesn't mind though.
Thor's day to day duties are varied and intensive. To demonstrate this, we have included a timetable of his average day to emphasis the commitment of this hardworking executive.
Thor's Day Planner:
6am: Barking
6.15am: More Barking
6.20am: Small Whine
6.21am: Protest pee
6.22am: Barking Continues
6.45am: Post Barking Snooze
9am: Wake and demolish breakfast
9.50am: Bathroom break-Carpet
11am: Get Cuddles, kisses accepted but not required
11.01am: Urinate while receiving cuddles and kiss, look chuffed about it
11.30am: Early lunch of shoelaces, followed by actual food
12pm: Go outside, find chewing gum, eat chewing gum
1pm: Hugs from strangers (maybe friends, undecided on smells)
2pm: Chewing begins
2.30pm: Chewing ends, results inconclusive
3pm: Attempt to eat tennis ball
3.01pm: Fail to eat tennis ball
4pm: Snooze, in/out of dog bed
5pm: RUNNING FAST FOR NO REASON (Repeat until snooze)
6pm-8pm: General doziness
9pm: Ultimate snooze
As you can clearly see, this is one busy dog. Where would we be without his constant chewing, sniffing and occasional accident on the carpet. The time before his arrival looks so grey and dismal now. And contains so much less urine.
But seriously though, this dog must have a bladder the size of a walnut. Despite this, he's always peeing. It's baffling, he doesn't even seem to drink that much water in between. He is a tiny liquid processing plant, his bladder an inestimable font of pee.
Thank you Thor, your country salutes you for your service.