The world of CBD is expanding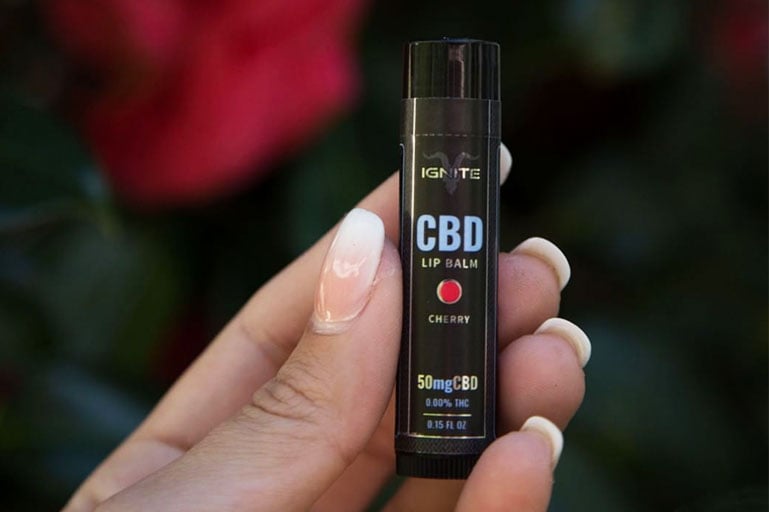 The world of CBD is expanding, and it can be hard to keep up. Which CBD product should you use for your specific ailment? Where should you start looking? Well you're reading this blog so you're in the right place!
Ignite have created a huge variety of different CBD products to suit all needs; from e-liquid to bath bombs, oral drops to foot cream, Ignite CBD have you covered. I'm going to take you through the products we stock, in the hopes of finding the right product for you.
First up, we've got CBD e-liquid. There's 6 different flavours for you to choose from;
Pomegranate Citrus,
Guava, Mango & Kiwi,
Lemon & Mint,
Kiwi, Pineapple & Mango,
Peach & Passionfruit,
Watermelon & Grape.
All the above flavours come in 100mg, 300mg, and 500mg strengths, and they come in handy 10ml bottles. The greater the issue, the greater strength you need. All Ignite CBD e-liquids are zero THC, meaning no psychoactive effects. They are also non-GMO, gluten free and free from pesticides. If you're a vaper, consider vaping CBD!
If you're not a vaper, there are plenty of other options for you to choose from.
Next up, we have CBD oral drops.
There are three different types of oral drops which give you different effects.
Lucid: Stay clear and balanced
Calm: Relax and unwind. Just chill
Recharge: Energise, refresh, and get excited
There are five different flavours, all with different effects.
Blood Orange – Lucid (available in 500mg & 1200mg)
Unflavoured – Lucid (available in 500mg & 1200mg)
Lavender – Calm (available in 500mg & 1200mg)
Tropical Fruit – Recharge (available in 500mg & 1200mg)
Cucumber Lemon Mint – Calm (available in 500mg)
All Ignite CBD oral drops are zero THC, gluten free and are free from pesticides. They come in 30ml glass bottles with a handy pipet for application.
And finally, we have skin care. Ignite have created a range of skin care products, carefully designed with you in mind. All Ignite CBD skin care products are zero THC, non-GMO, gluten free, cruelty free, are free from pesticides, and most are suitable for vegans!
CBD Hydrating Face Serum, 500mg (50ml) – Infused with fruit and plant extracts to lift and brighten your skin. It also contains avocado oil and argon oil, key ingredients to help prevent wrinkles, so your skin will feel nourished. On top of that, it smells like orange and grapefruit.
CBD Foot Care Cream 500mg (100ml) – With a meadow foam and green tea scent, this silky foot butter is designed to tackle dry feet. The combination of sea buckthorn oil, shea butter, and natural oils ensures an intense moisturising treatment for dry feet and cracked heels.
CBD Muscle Rub Gel 500mg (100ml) – This highly natural muscle gel contains a mixture of Camphor, Lavender, and Menthol with the aim to soothe and ease tired and aching muscles. Great after an intense workout.
CBD Tattoo Balm 500mg (50ml) – Ignite's tattoo balm was developed for use before, during and after having a tattoo. Infused with Chamomile, Lavender and Tea Tree essential oils, it helps soften the skin in preparation for getting a tattoo and aids in moisturising and healing the skin after.
CBD Moisture Day Cream 500mg (50ml) – This natural moisturiser contains a range of vitamins, oils and extracts to hydrate and deeply moisturise the skin. Containing a natural blend of green tea and meadowfoam oil, this CBD moisturiser promotes healthy skin, and keeps the skin well-nourished. Combat wrinkles and slow down the ageing process with this one of a kind moisturiser.
CBD Hydro Night Cream 500mg (50ml) – Infused with rosehip oil, which contains a rich source of vitamin A, this soothing night moisturiser penetrates into the deeper layers of the skin, providing long lasting hydration and reduces the appearance of fine lines and wrinkles.
CBD Joint Cream 500mg (100ml) – Simply gently massage this soothing joint cream where required to ease aching joints and muscles. Enriched with Arnica oil, butters and muscle-soothing natural essential oils of Camphor and Menthol, Ignite's CBD Joint Cream is best to instantly soothe tired and aching joints and muscles.
CBD Bath Bomb 100mg – There are currently two different types of bath bombs available: Energise and Relax. Both bath bombs are ideal for a full body CBD submersion and topical application. Fully immerse yourself in CBD, aromatic salts, butters and essential oils. Simply fill your bathtub with hot water, drop your bath bomb in, and soak for at least 30 minutes to enjoy the full effects of CBD and essential oils.
CBD Lip Balm 50mg – These 99% pure CBD extract lip balms are blended with essential oils, and nourishing shea butter. There are 3 different flavours: Cucumber Lemon Mint, Mango, and Natural. Use for silky smooth, hydrated lips. Disclaimer: Ignite's CBD Lip Balm is not suitable for vegans.
So now you know all the Ignite CBD products available from us. Has your interest peaked? If so, our staff are here to help! The London Vape Company offers one-to-one consultations for any queries you may have, so pop down to any of our three stores, give us a call, or contact us on social media, and we'd be happy to help!